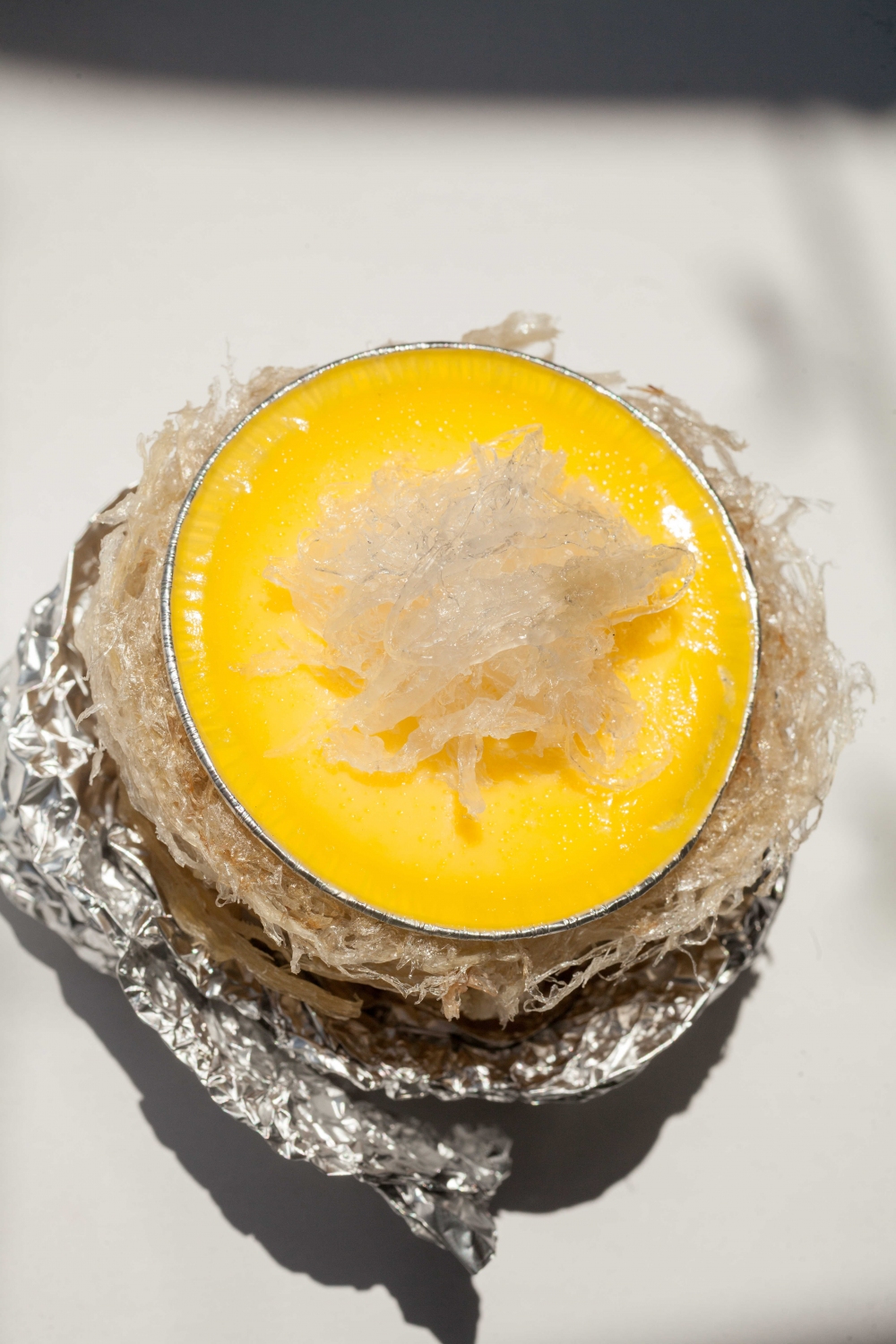 SALANGANES' NEST WITH FLAN CAKE AND PUDDING CAKE
Ingredients
- 15g of dried salanganes' nest
-
1 avocado (not quite ripe, still a bit hard but still edible)
- Flan Cake
- Pudding Cake
- 2 tablespoons of condensed milk
- 20g of sugar lumps
Recipe
- Make sure the nests are clean before you start cooking (as per instruction for cooking preparation)
-
Put salangane nests and 20g of sugar lumps into the ceramic pot, put water covering the salangane nest, steam for about 20 to 30 min until salangane nests are soft and sweet-smelling.
Milk SALANGANE NEST WITH AVOCADO AND MILK
Split the avocado into two, remove nut, put steamed salanganes' nest onto avocado halves, add condensed milk and a small amount of small broken ice.
SALANGANE NEST WITH FLAN CAKE & PUDDING CAKE
Alternatively, put steamed salanganes' nest on Flan Cake, Pudding Cake, add fresh milk, ice.