Nha Trang Salanganes'Nest present at the International Exhibition Fair MRS-EXPO (China)
From 21 to 24/9/2017, Hai Yen Nha Trang with the famous Nha Trang Salanganes'Nest products, participated in the MSR-EXPO International Exhibition Fair in Guangdong, China, confidently bringing Vietnamese products to the world. Tell an international friend.
Thursday - 12/12/2019 03:28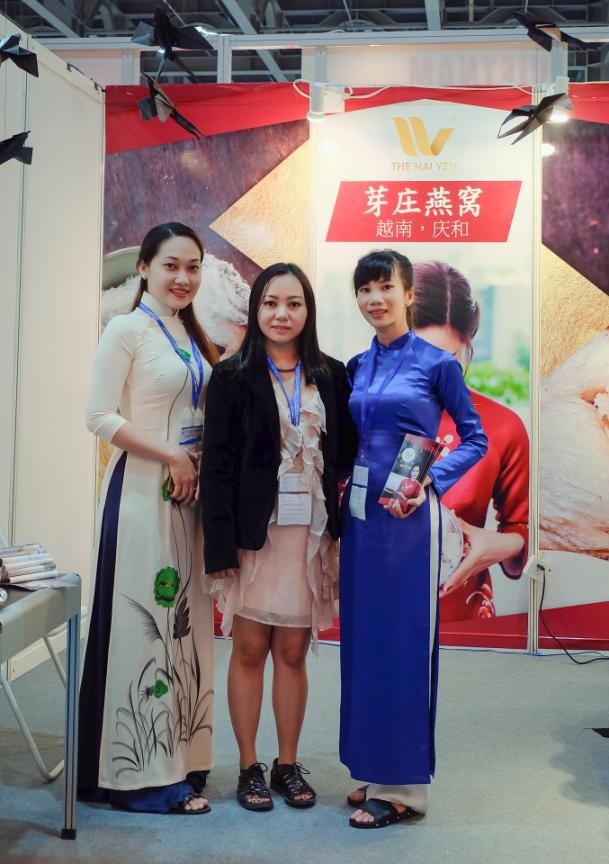 As part of a national development strategy to establish a new cooperation base for Guangdong and other countries along the Silk Road, MSR-EXPO has been organized by Guangdong Province at the GDModern International Exhibition Center, since September 21 - 24, 2017. The fair is a great opportunity for all organizations and companies, including The Hai Yen, to expand cooperation areas, improve cooperation levels, improve the comprehensive development level.
With great investment, professionalism and seriousness, the Guangdong 21st Century Silk Road International Exhibition Fair 2017 (MSR-EXPO) held for the fourth time, attracted the participation of 75 national and regional, with more than 1,682 businesses, 3,556 booths. Coming to MRS-EXPO Fair, businesses bring the most attractive representative images of their country on tourism, cuisine, crafts, ... According to the survey, within 3 days, there are more than 100 thousand. Visitors, including more than 20,000 customers, came to attend and shop at the exhibition. Attending this International Exhibition MSR-EXPO, Vietnam, represented by Hai Yen Nha Trang Company Limited, brought to exchange with international friends its most outstanding product: bird's nest. Hai Yen Salanganes'Nest products ensure technology of raising and exploiting 100% from nature, containing up to 18 amino acids that the human body can not synthesize, along with a lot of carbohydrates, mineral salts, trace minerals ... beneficial to health and helps maintain youth. It is known that the nests of Hai Yen are exclusively purchased from the local bird's nest with clear origin for each product, which can be accessed via barcode on the packaging. Hai Yen Nha Trang is also the first and only unit in Vietnam to receive the certificate "Nha Trang Salanganes'Nest" (issued by Department of Science and Technology of Khanh Hoa, Vietnam), guarantee for quality and origin of bird's nest products.
Attending MSR-EXPO International Exhibition Fair is a great opportunity for Salanganes'Nest Nest to demonstrate the quality of Vietnamese products and to learn the quintessence of the countries, enriching the experience capital. mine.