STAND WITH THE HAI YEN TO CHECK COVID-19
Change of Covid-19 is really complex. So, We need to calm down to protect our health from this virus. First of all, You have to do personal hygiene and feed nutrient foods to increase resistance.
Thursday - 11/06/2020 09:53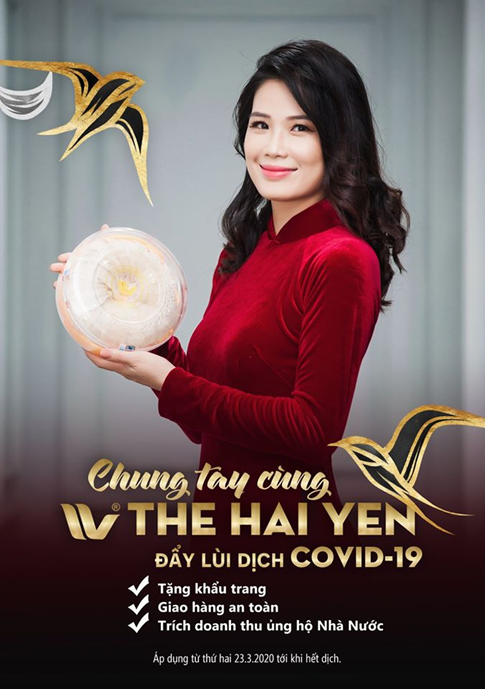 For this reason, The Hai Yen start Campaigning:
- Be Free face mask when you buy any Goods of The Hai Yen
- The safety of delivery as The standards
- To deduct 1% of the turnover of the day to Vietnamese Fatherland Front, Relief Committee to support to fight against Covid-19
You act for yourself and your family. The Hai Yen act for you and the community. Let's to check Covid-19!
Note: Please pay on delivery and no return of Goods. Thank you!
Add: 141 Huynh Thuc Khang, Nha Trang, Khanh Hoa
Hotline: 0258 3512 992